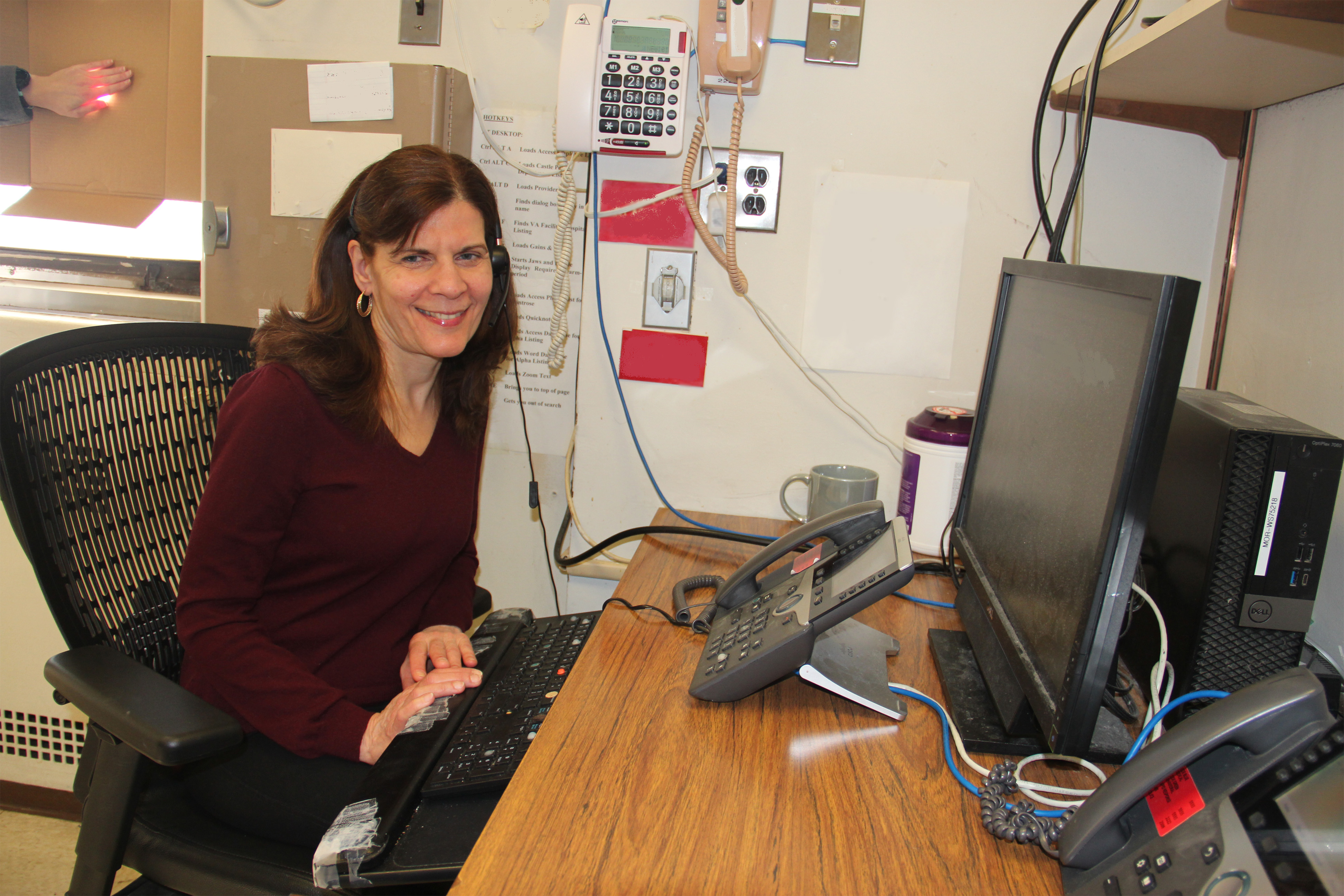 This month, AVRE is recognizing the men and women who sacrificed for our country as we continue to serve veterans through our work for the VA Hudson Valley Healthcare system that spans more than 20 years.
"We are proud of our 22-year partnership with the VA Hudson Valley Medical system. It is truly an honor for our staff to support and serve our veterans," says President and CEO Ken Fernald.
Our employees perform switchboard operations for the two hospitals that are part of the VA Hudson Valley Healthcare system. When veterans make a call to Franklin Delano Roosevelt hospital located in Montrose, New York, or Castle Point VA Medical Center in Wappingers Falls, New York, they probably don't realize that they are most likely speaking to someone who is blind.
Six employees manage the switchboard operations for the two VA hospitals. Five of these operators are blind and use accessible technology such as enlarged text or screen readers to handle the hundreds of incoming calls each day, in addition to monitoring emergency codes and hospital-wide alarm systems.
Nancy Valvano has been working with veterans throughout her career as a switchboard operator since 2009.
"Working at the VA as a switchboard operator for the last 13 years has been a positive and rewarding experience. I am honored and proud to serve our nation's veterans and look forward to coming to work every day," says Valvano.
Her knowledge of the VA and its systems enables her to process calls quickly and accurately, ensuring each caller is satisfied and VA policies and protocol are followed.
"My work at the VA is meaningful employment at its best. There is nothing more gratifying than having a veteran tell me thanking me for my assistance with whatever issue they are facing. Navigating the VA phone system can be challenging and knowing that I am able to help them gives me purpose and motivates me to do my very best for them," Valvano continued.
The two hospitals serve 24,000 veterans in the Hudson Valley region each year and the Franklin Delano Roosevelt Hospital maintains one of the largest community home care programs within the VA system.
"We are truly grateful for the opportunity to give back to those brave men and women that sacrifice so much to ensure our safety and freedom," says Fernald.