ViewPoint Retail Store
One of the many valuable services AVRE has offered for many years has been to provide the opportunity for our consumers and their families to purchase low vision related assistive aids and devices. Attractively laid out with lighted shelving units and glass-covered counters, ViewPoint provides a place where vision aids can be displayed, "tried on for size," and purchased. It's a great environment for learning about products you didn't realize could be helpful in day to day life.
The aids and devices we sell include a wide variety of adaptive items specifically designed to make life easier for people with little or no vision. Items such as talking clocks and watches, liquid level indicators, special kitchen utensils, large-print playing cards and items for personal organization. Additionally, we carry magnifying devices and white canes, but are sold by prescription only. Prescriptions are obtained by having a low vision exam or through an Orientation and Mobility Specialist. We can also place orders for products we don't carry in stock and have them shipped directly to you or to AVRE for pick-up.
Featured Products You'll Find in Our Store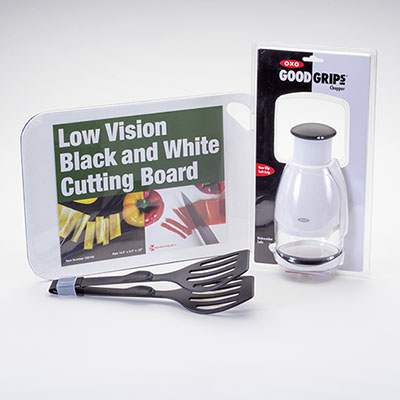 Kitchen Items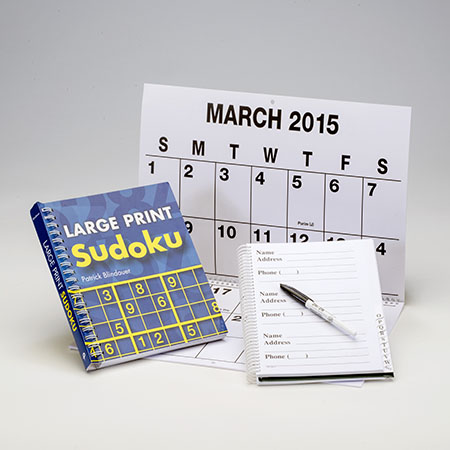 Large Print Items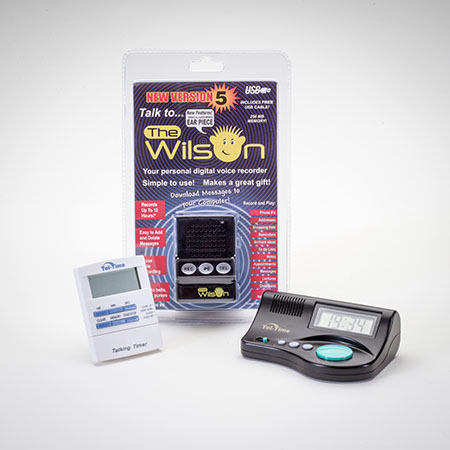 Talking Clocks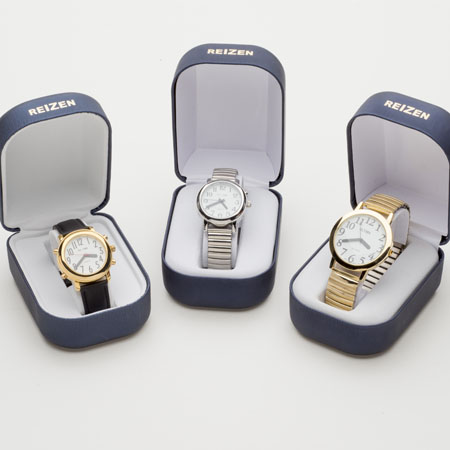 Watches
We are also selling products that we manufacture on-site - manila file folders, Convenience Pack copy paper (2500 sheets per case), pressboard folders and a line of "green" cleaning products called Jaws (Just Add Water System).
Our regular business hours are Monday through Friday, 8:00 am until 4:00 pm. For more information about ViewPoint and the vision aids and products we sell, call us.