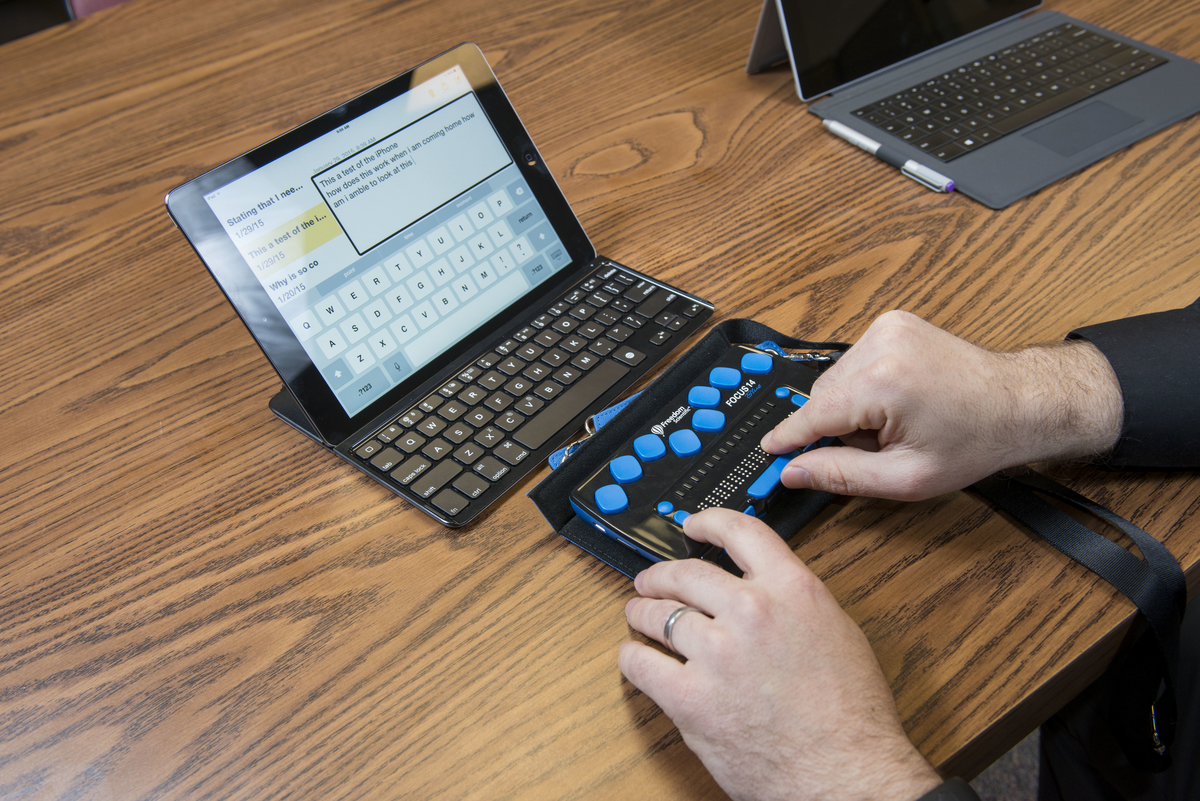 People with a vision impairment face a significant obstacle when it comes to using a computer and most other types of information technology. The fact is that the average computer requires vision to read what is on the monitor. This hurdle can be overcome with a variety of accessible technology options, using both software programs and hardware devices. Our ACCESS-Tech Center is an open resource room where AVRE consumers can come to try out the latest accessible technology, to practice adaptive computer skills, prepare a resumè and conduct a job search.
In ACCESS-Tech we have computer stations equipped with a variety of accessible software programs and hardware devices and are internet-connected. Software includes applications that magnify text on the monitor screen, read text with voice output and allow voice activation control of the computer and dictation. Hardware includes refreshable Braille displays (a tactile device that has small pins that move up and down to create words shown on the screen) and adapted keyboards that have Brailled keys or large keys with high contrast colors.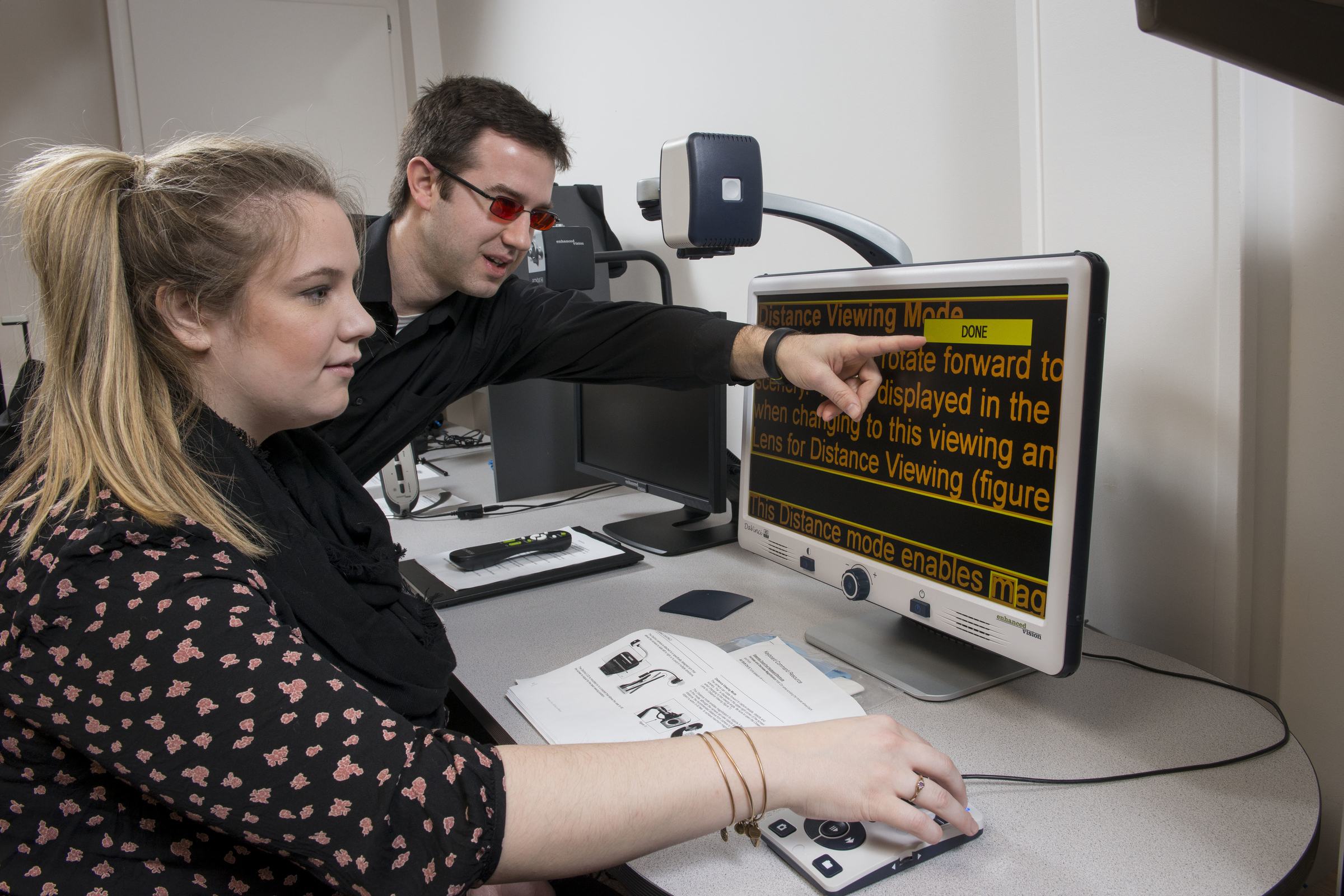 ACCESS-Tech also has a variety of Closed Circuit Televisions (CCTVs), a number of portable video magnifiers, a range of management devices (recording, scanning and note-taking), two Braille embossers (printers that create raised Braille dots), and a variety of devices that use Global Position Systems (GPS), or satellite guidance, to provide additional guidance to blind travelers.
AVRE's professional rehabilitation staff assists consumers in identifying adaptive technology that meets their needs and provides appropriate instruction in the use of that technology, enabling consumers to make informed decisions as to the best devices for their needs. John Ellzey, our Assistive Technology Instructor, provides services to consumers in 13 New York counties.
For more information about our ACCESS-Tech Center, or to request a tour, contact John Ellzey, Assistive Technology Instructor, at (607)724-2428.