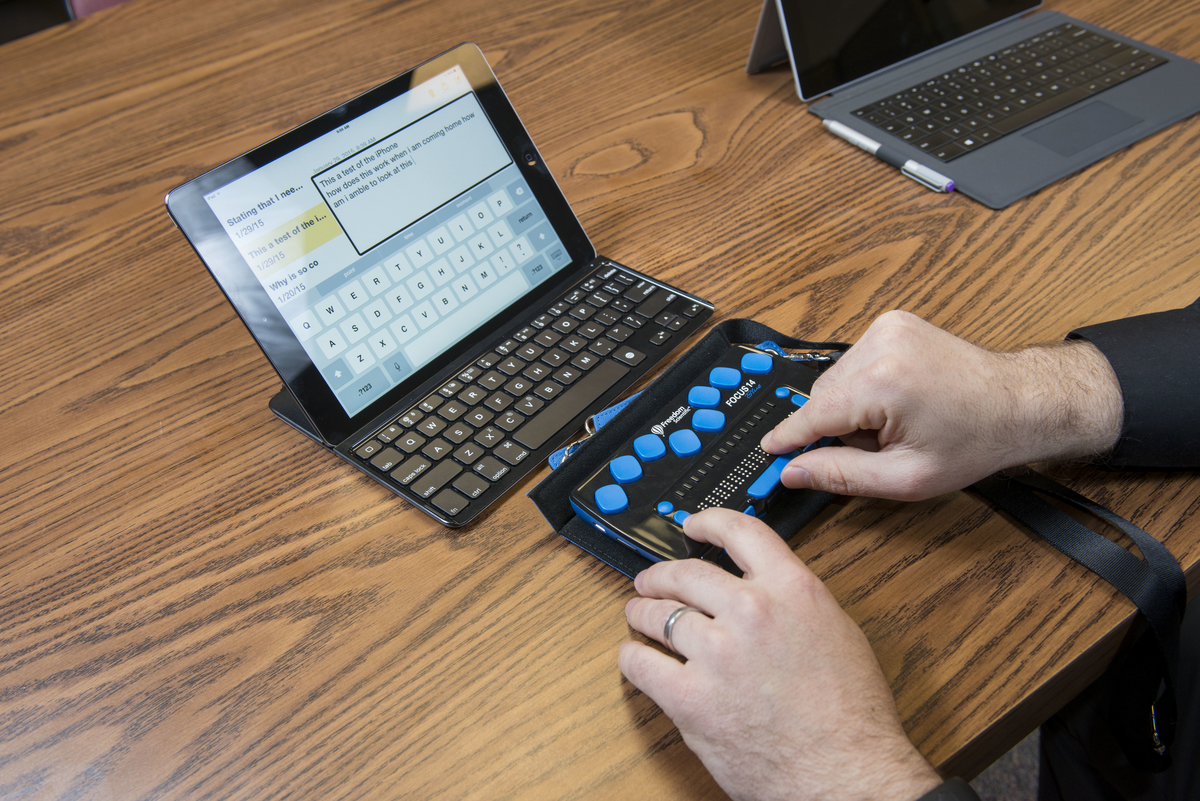 People who are blind or visually impaired often face significant challenges when it comes to accessing information using traditional technologies. Although most computers are designed for sighted users, many tablets and mobile devices are easily adapted for visually impaired users. In most cases, users benefit from assistive technology instruction to access information across all platforms. AVRE's ACCESS-Tech Center gives consumers an opportunity to learn about and try the latest assistive technology available.
ACCESS-Tech is equipped with computer stations that offer a variety of software and hardware configurations. Software applications include screen readers, voice output and activation, and text or screen magnification. Hardware includes refreshable Braille, large print and color contrasted keyboards, and hand-held devices that offer magnification and voiceover options. The Center also offers a variety of Closed Circuit Televisions (CCTV), recording, scanning, and note-taking devices, as well as GPS devices that provide additional guidance to travelers who are blind.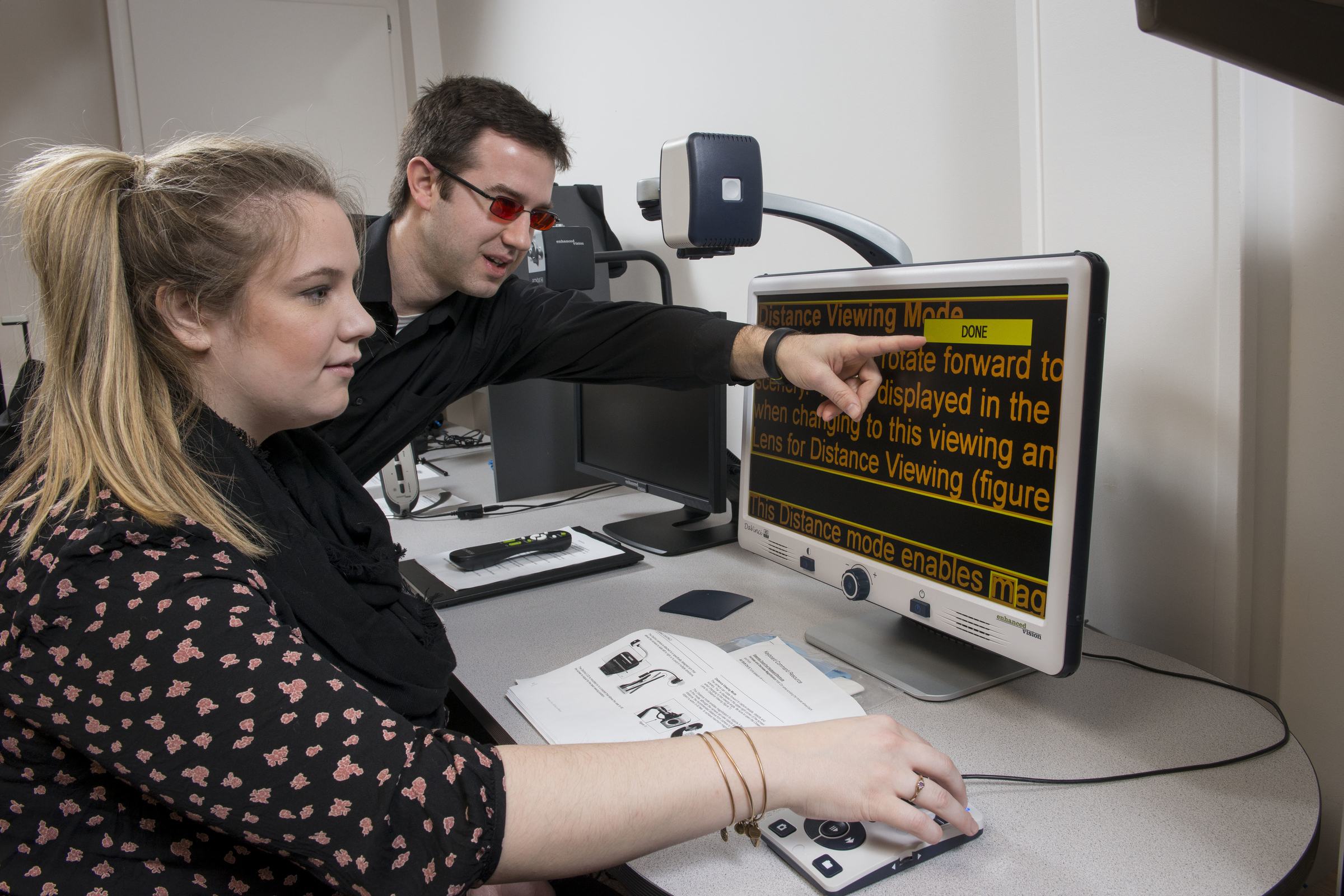 AVRE professional staff assist consumers in identifying the assistive technology that best fits their needs and provide the appropriate instruction for using that technology. Spending time with AVRE's Assistive Technology Instructor in ACCESS-Tech equips consumers with the information needed to make informed decisions about their technology needs.
For more information about our ACCESS-Tech Center, or to request a tour, contact John Ellzey, Assistive Technology Instructor, at (607)724-2428.